Medical Doctor – Endocrinologist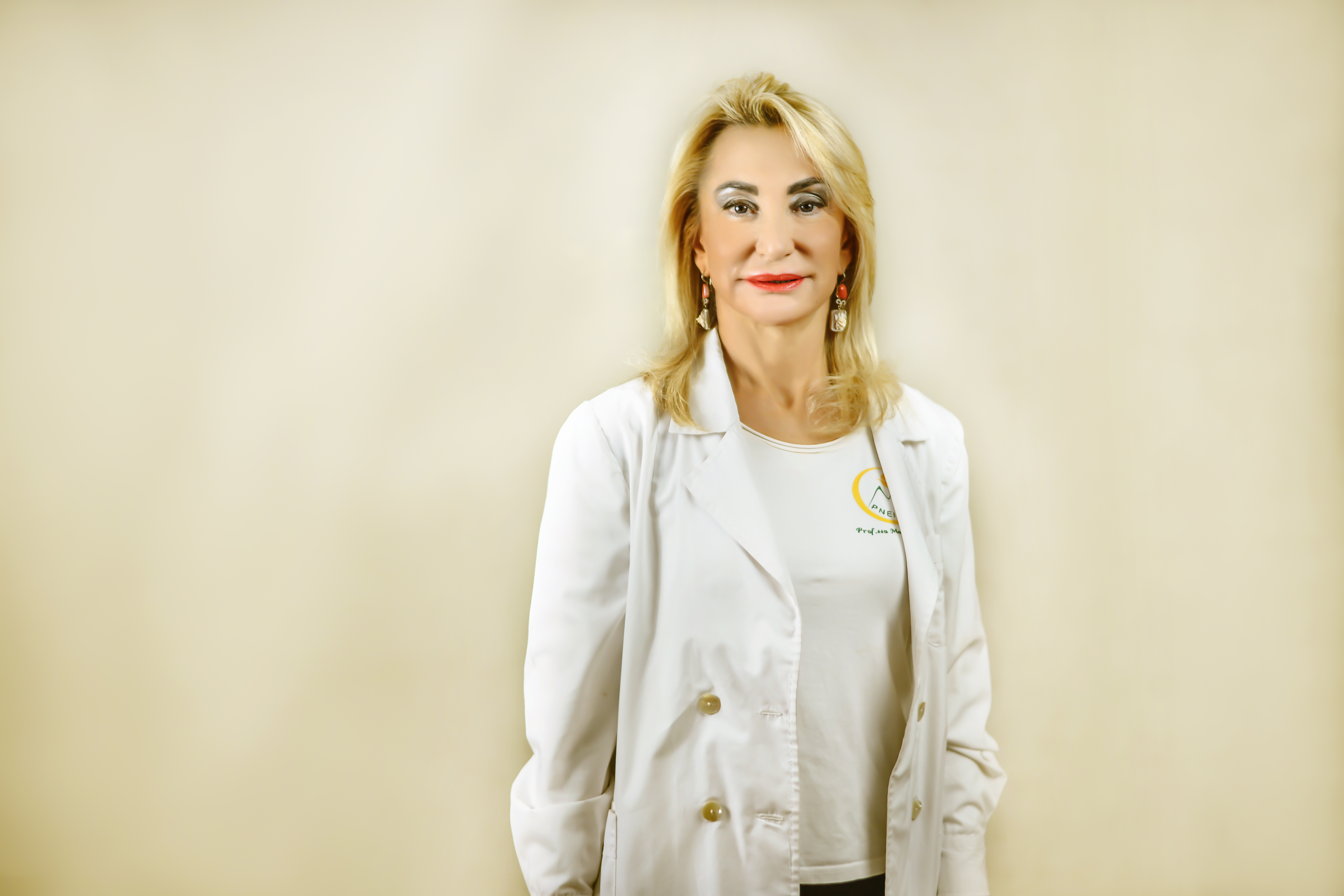 After many days between a doctor's office and research on the web, I finally managed to find an endocrinologist who would solve my problems, but above all who put the patient at the center.
When I first heard about PNEI, I thought it was a hoax. Now, however, I believe it is the only possible paradigm in medicine! Seeing is believing!!!
At first I was skeptical of going to an endocrinologist who would talk about revolutionary therapy that would unite the mind to the body. Do you know how it turned out? I have been his patient for three years… thank you Maria!
Do you know how difficult it is for a mother to hear her child complain about his body weight? My Gianni didn't even want to go to school anymore. But thanks to Prof. Corgna, childhood obesity is just a thing of the past!
The doctor is an intelligent woman but above all human and very professional… thanks to her today I have a good relationship with food.
I am happy to have had the opportunity to get to know this center so efficient thanks to Prof. Corgna and her wonderful team I can claim to have been reborn. Thank you so much to all of you!
I have naturally wanted to have a baby for years, but all the specialists I attended always talked only about infertility. But luckily I never resigned myself … and I found you! Thank u Maria!!!
I am a new patient of prof. Maria Corgna and from the beginning I felt a sense of security, appreciating the professionalism with which she assessed my pathology. A heartfelt thanks for resolving my problem with decision where other acquaintances of mine still find themselves with a problem to be solved.
I have been attending your office since September because of a thyroid disease that my son has encountered. As a colleague I wanted to leave a sincere message … Corgna I immediately felt that the choice I made was positive … I liked the environment and the courtesy … but above all the results obtained in such a short time!
Following an intervention by Prof. Corgna on television, I decided to go to her center to get a correct diagnosis. I am very satisfied with the thorough examination and therapy assigned to me.
Prof. Corgna's competence and sensitivity make her a more unique than rare person. The humanity and dedication with which she approaches the patient should be a common feature of doctors, who at the dawn of their mission take an oath that is not easily reflected in the continuation of their activities.
For years I have been followed by Prof Corgna, she and her staff are always kind and helpful, but above all very competent.
Hi Maria, thank you for what you have done for me. My marriage is safe, we have recovered an excellent sexual relationship thanks to your low dose hormonal treatments. Thanks also to all your staff.
I have been followed for years by the good and very competent Dr. Corgna, a prominent professional who always gives the best towards patients.
A note of merit to Dr. Corgna for the high level of professionalism shown during a visit from her, truly excellent.
I wonder … why do they prescribe so many drugs when we don't need them? Thanks Maria … there were doctors like you!
I spent 5 years fighting myself. I thought that food was the only remedy, while it was my only enemy. Thank you doctor, without her I would never have done it!
It's amazing how a malfunctioning thyroid can affect the day… and even more amazing that no one except Dr. Corgna was able to "cure" me. Heartfelt thanks… you have given new joy and well-being to my life!
Maria Corgna was the only doctor who really brought my days back to life. Many, if not all the doctors consulted before her thought only of curing the symptom, while she was able, with a few, simple, but effective tools to defeat the cause. Now I am reborn!
Meeting Dr. Corgna was the turning point in my life. Thanks to her, I solved a problem that had plagued me for almost 5 years… and this only thanks to her modern therapeutic approach!
I met the center by chance and already at the first meeting I felt welcomed not as a simple patient; I mean that the approach that the center reserves is highly professional but also familiar. All the staff, without exception, have true kindness combined with palpable competence. Reference point of excellence.
I had been taking Yaz for years due to PCOS amenorrhea (with acne) diagnosed by a hospital in Tuscany. I turned to the Pnei System Center and thanks to Prof Corgna I discovered that the diagnosis was wrong. In this way I was able to eliminate the pill which had become intolerable for me and thanks to the prescribed therapy, I got my period back. I am really satisfied with the care received, the professionalism and friendliness of the teacher. Really compliments and heartfelt thanks.
The pleasure of efficiency and the tranquility of professionalism. Two words to sum up the satisfaction of a scrupulous and reassuring medical check-up. A journey that is worth taking to discover an excellent medical service.
Great Center. Dr. Corgna is amazing!
For a girl, physical fitness is the calling card to enter society. Now that I'm fine, or much better than before, I know these were wrong and misleading thoughts, but when I weighed 120Kg I wasn't lucid and felt everyone's eyes on me. One day I decided that I had to take my life in hand and change, radically. So I turned to Prof. Corgna and thanks to her professionalism and human availability in 7 months I lost 42Kg. Now I am a new person. Better, because he is aware that if you want, all goals can be achieved.
Prof Corgna has been following me for several years. Really very competent.
I have known the Doctor for a very long time because my husband was her patient and I too have returned on many occasions to treat my problems. I have always found great professionalism, kindness and hospitality. I recommend it to everyone.
I will never stop saying thank you. Finally I was able to solve a very complex problem that I had been carrying around for many years. Now I feel good about myself and fit for the first time in a long time. Thanks again very much!
Food seemed to be my only refuge and consolation. Then thanks to Maria and her 4 pillars of health my life is back to being fantastic!
How nice to be able to look in the mirror and be able to say "now I feel really good". What else to say but thank you from the heart!
Excellent professional who stands out for the following characteristics: high professionalism and availability towards the patient.
Simply gorgeous. Exemplary professional!
My son, after so many tribulations, is finally cured of anorexia … Thanks Dr. Corgna!
A true professional with a great culture and humanity.
Corsi Online e Master in
Pnei